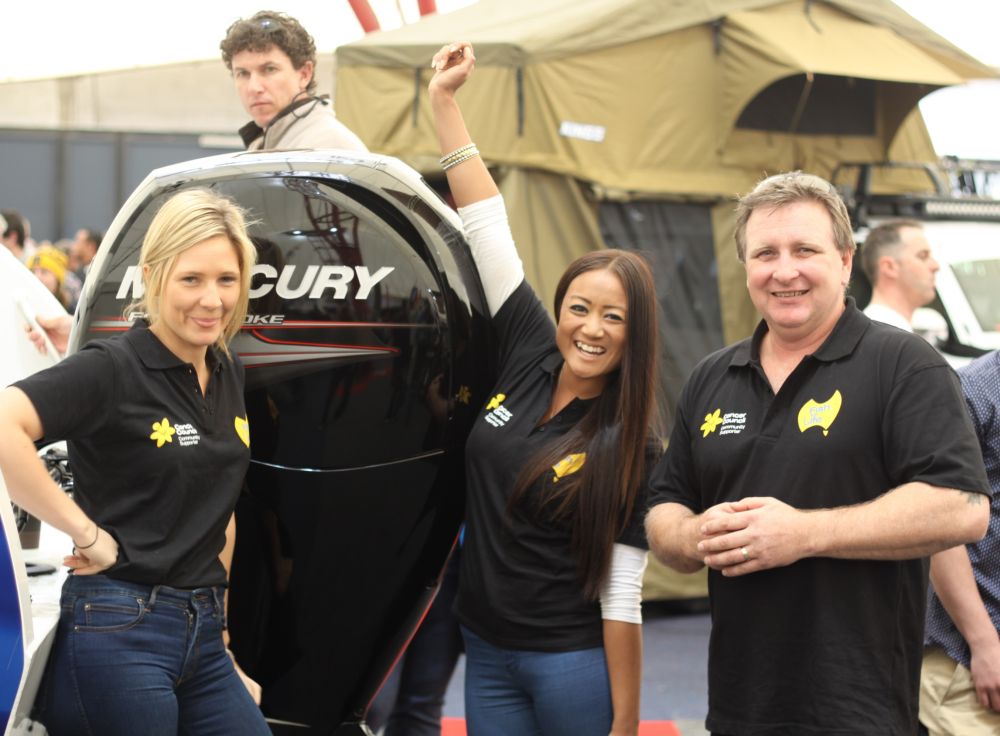 MARK Ratchford is calling it his "huge adventure" which might be an understatement considering he's just spent four months on a solo 16,500km circumnavigation of Australia in a 6.5m fishing boat.
The well-known Melbourne fishing and charter specialist had to deal with huge seas, high winds, freezing weather, sleep deprivation, and loneliness going around our enormous island continent.
But he overcame it all to be the first to ever complete the challenge, having included Tasmania.
"It was tough, but I expected that because I'm a seasoned boatie. It's not a trip the inexperienced should tackle," Ratchford said.
In the Southern Ocean Ratchford was often battling eight metre seas – a six metre swell with two metres of chop on top.
"There were days when I really copped a flogging. Up the east coast the trade winds were constantly hitting the boat at 30-40 knots," he said.
"Around Tasmania I got absolutely belted by a big front, and it actually snowed at sea level. The wind and the cold combined made things very hard.
And when it wasn't the weather, it was distance.
"Crossing the Gulf of Carpentaria I had to go 23 hours without sleep, and crossing the Bight I think I had two hours sleep in two-and-a-half days. Even when I wasn't driving, it was extremely hard to go to sleep with the boat moving so much on the open ocean.
"At one stage in the Bight I calculated I was 300km from shore and more than 500km from help."
However, across the entire journey there were two things which Ratchford said never caused him any problems – the two Mercury 150hp FourStrokes behind his 6.5m Evolution hardtop.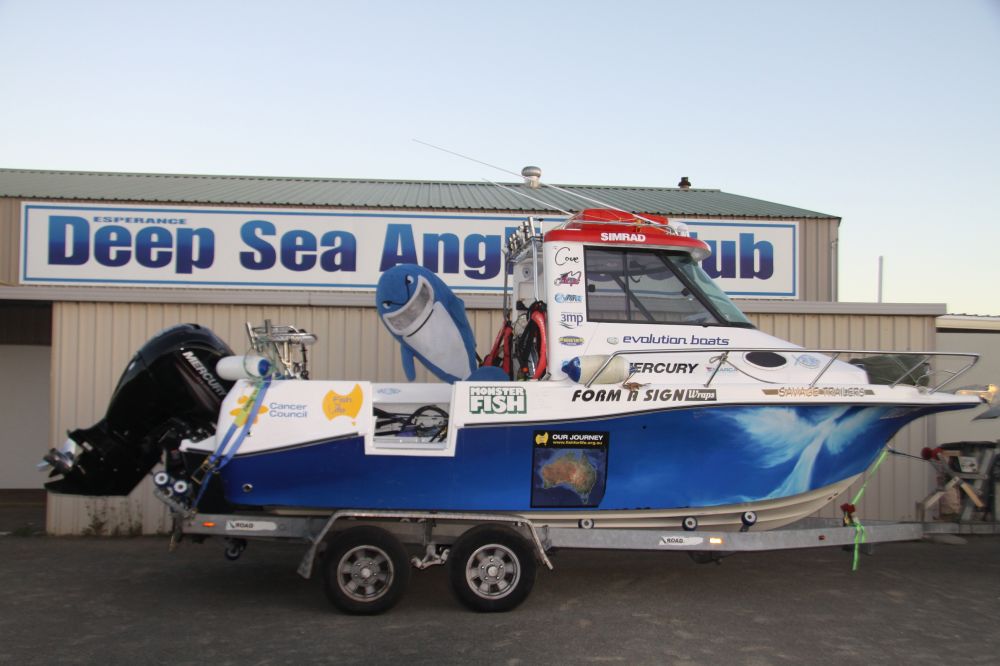 "Total running time was about 680 hours and there was not one problem," Ratchford said. "It was a long trip and I worked the engines hard – I had to – and I was extremely impressed with their overall performance," he said.
In big seas power can be a life-saver and Ratchford said his 150 FourStrokes had it in spades.
"Power to weight these engines are excellent. Going over the Port Macquarie bar and the Wide Bay bar, when I needed power, it was there immediately.
"Fully loaded I was carrying about a tonne more than normal, including five 44 gallon drums of extra fuel, but when I accelerated I was astounded at how fast the boat still was. Very impressed.
The Mercury technology associated with the FourStrokes also proved invaluable.
"The SmartCraft gauges were brilliant, especially when it came to fuel consumption. I really relied on it when planning each day's travel to ensure I have a good safety margin. It was so accurate, I trusted it totally," he said.
While Ratchford certainly has an adventurous streak, that's wasn't the reason behind his mammoth effort. Rather it was to raise vital funds for the Cancer Council.
"We haven't worked out the total yet because we've still got to sell some equipment, but it's certainly in the tens of thousands of dollars which I hope will make a difference.
"Nothing would have happened though without the team who helped me put all this together and the wonderful people who helped me along the way. During this whole journey, it's really hit home how ordinary people are willing to put up their hand to help a good cause.
"I'd like to thanks every single one of them."
To learn more or make a donation, please visit fishforlife.org.au