TACKLE Tactics, distributors of the ZMan lure range say the 5″ GrubZ has proven deadly on a wide range of species including flathead, snapper, mulloway and mangrove jack.
This larger profile curl tail features the same 10X Tough ElaZtech construction that has made the smaller GrubZ so popular and as well as being 10X tough, ElaZtech has a super-soft, flexible and realistic feel that sees fish coming back and hanging on longer.
ElaZtech is also buoyant allowing this plastic to be fished from the surface to the depths, with the added benefit that even when at rest on the bottom the tail floats up and moves with the water to help attract fish and trigger strikes.
With this plastic growing in popularity among anglers chasing medium to large fish species, Tackle Tactics has responded to angler requests and introduced two new colours to the range. Glow is sure to prove effective among anglers targeting snapper and other reef species, while Copper Penny has been requested by those chasing snapper, flathead and mangrove jacks, after the success of this colour in the smaller 2.5″ GrubZ.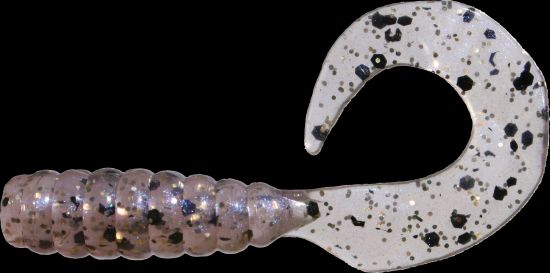 ZMan 5″ GrubZ are available in seven colours, with eight plastics per pack. SRP: $8.95
More at: www.z-man.com.au