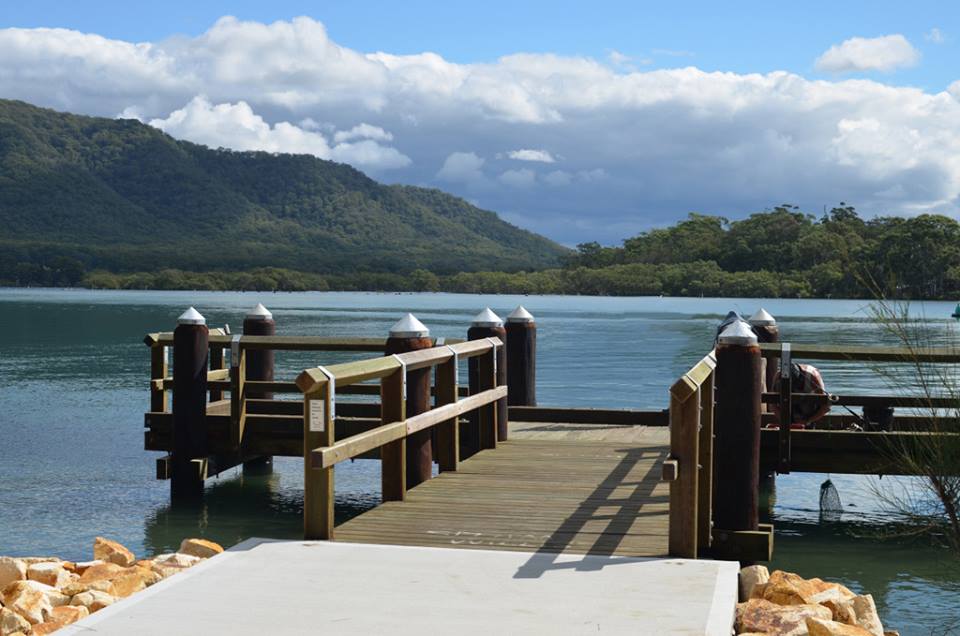 HAVE you got an idea to improve your local fishing spot?
Applications for funding from the NSW Recreational Fishing Trust are now being invited for projects that improve recreational fishing in 2018/19 and beyond…so get involved! You have until November 24 to get your application in. For more information, click HERE.
Hundreds of projects have been completed using funds from the Recreational Fishing Trusts to improve your fishing opportunities and another 200 projects are currently underway. For example, Coffs Harbour is set to get an upgraded fishing and kayak launching platform in Coffs Creek, which will be built by local Council using funds from the recreational fishing licence. Another platform was previously completed at Laurieton (pictured).