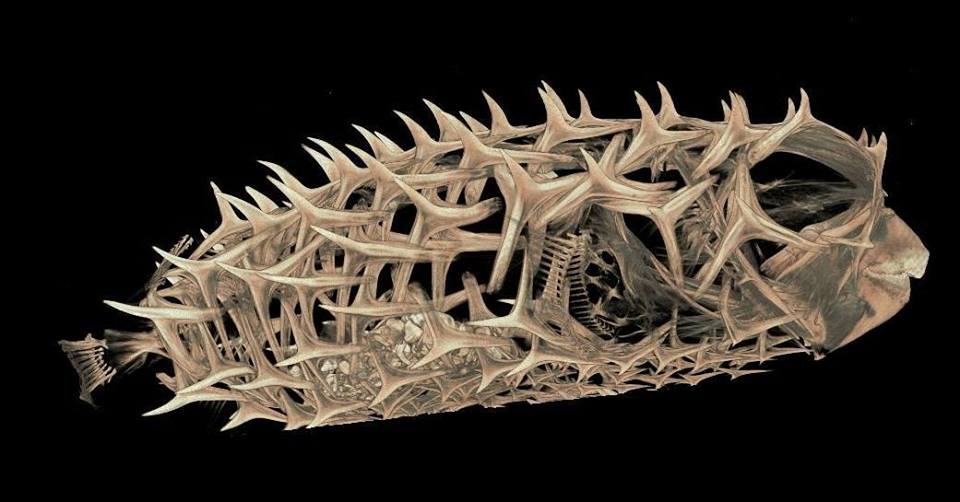 THE burrfish (Chilomycterus schoepfi) would be quite the mouthful for a predator! The ability to inflate its body to twice its size combined with its spines mean that it has few predators.
This computed tomography (CT) scanner image, captured by Dr Matt Kolmann as part of the Scan All Fishes project, really highlights how effective these defensive adaptions are likely to be. Although the fish looks spikey when viewed with the naked eye…it's not until you see what is hidden under skin and flesh that it becomes clear just how formidable the spines are.
There are 1000s of other species that have been scanned too so if you would like to see more, click HERE.