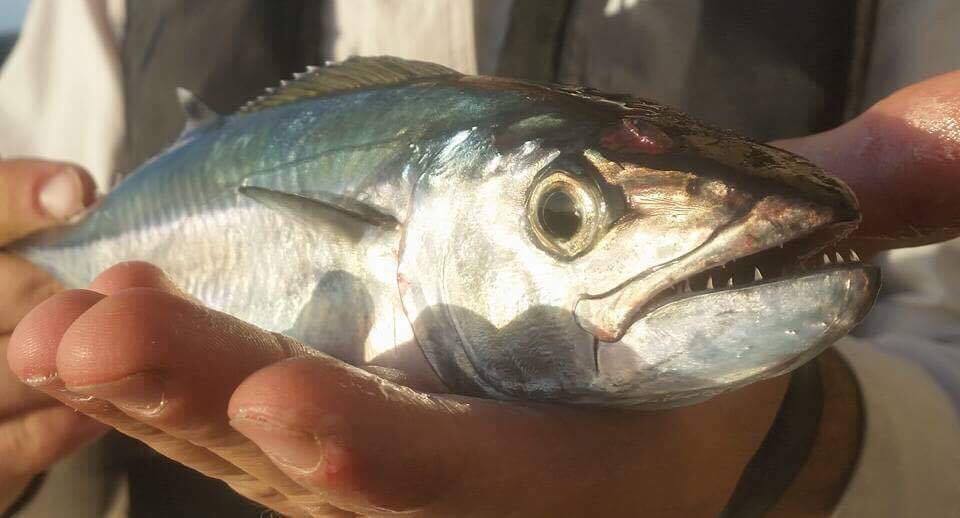 AT least two dogtooth tuna have been caught land-based at Jervis Bay, NSW this year, much further south of where the species has ever been recorded on the East Coast.
Both times the doggies have been caught by anglers spinning the rocks for small tuna to use as livebait with this latest fish caught by Darko Miljić.
Dogtooth are a tropical tuna and a member of the Scombridae family, which includes mackerels, tunas and bonitos.
Dogtooth tend to congregate around coral reefs in the Indo-Pacific area. Growing to 130kg, they are a prized sportfish targeted by anglers fishing the drop-offs and seamounts of the Great Barrier Reef, the Coral Sea and South Pacific Islands.
The Australian Museum has a record of a small dogtooth speared at Coffs Harbour back in 2015. At the time, this was the museum's first and only record of a dogtooth in NSW waters.
Jervis Bay is a lot further south than Coffs so this latest NSW doggy is a remarkable and very interesting catch.
Given the fish's small size, it's likely it took a ride down the east coast from North Queensland via the East Australian Current (EAC), which has been running hot and hard this season.