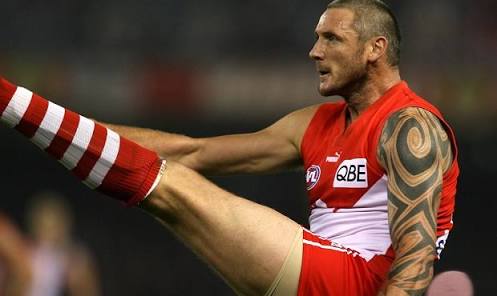 With the 2017 Gold Coast Flathead Classic fast approaching, the Gold Coast Sport Fishing Club committee are excited to release a number of exciting additions to the evening festivities.
With the much anticipated nightly entertainment, food and games locked in it's only fitting to announce that former AFL Superstar Peter "Spida" Everitt will be centre stage as host of the event.
The famous Aussie played 291 AFL game over a long and exciting sporting career. Retiring in 2008 after the Sydney Swans lost their semi-final to the Western Bulldogs, Spida has transitioned into sporting retirement in style.
Co-hosting breakfast radio on 92.5 Gold FM, and the AFL on the Triple M network, Spida has built himself a reputation a respected host, with his witty charisma and antics exciting all audiences.
A lover of all sports, Spida has previously fished the Gold Coast Flathead Classic, however, has admitted that he did it for enjoyment with his competitive edge better suited to the AFL field.
"I love fishing, but enjoy it, even more, when I go with people who know what they're doing," said Spida.
"I'm excited to be involved in the 2017 Gold Coast Fathead Classic. It's an iconic event like the Big Red Snapper Comp, or the Bouila Camel races…it draws people in from all corners of Australia and encourages them to have a good time with family and mates, this is a bucket list item," concluded Spida.
With only a few weeks to go until team entries close, there is still time to become part of the 2017 Gold Coast Flathead Classic.
For more event information or to register your team visit www.flatheadclassic.com.au