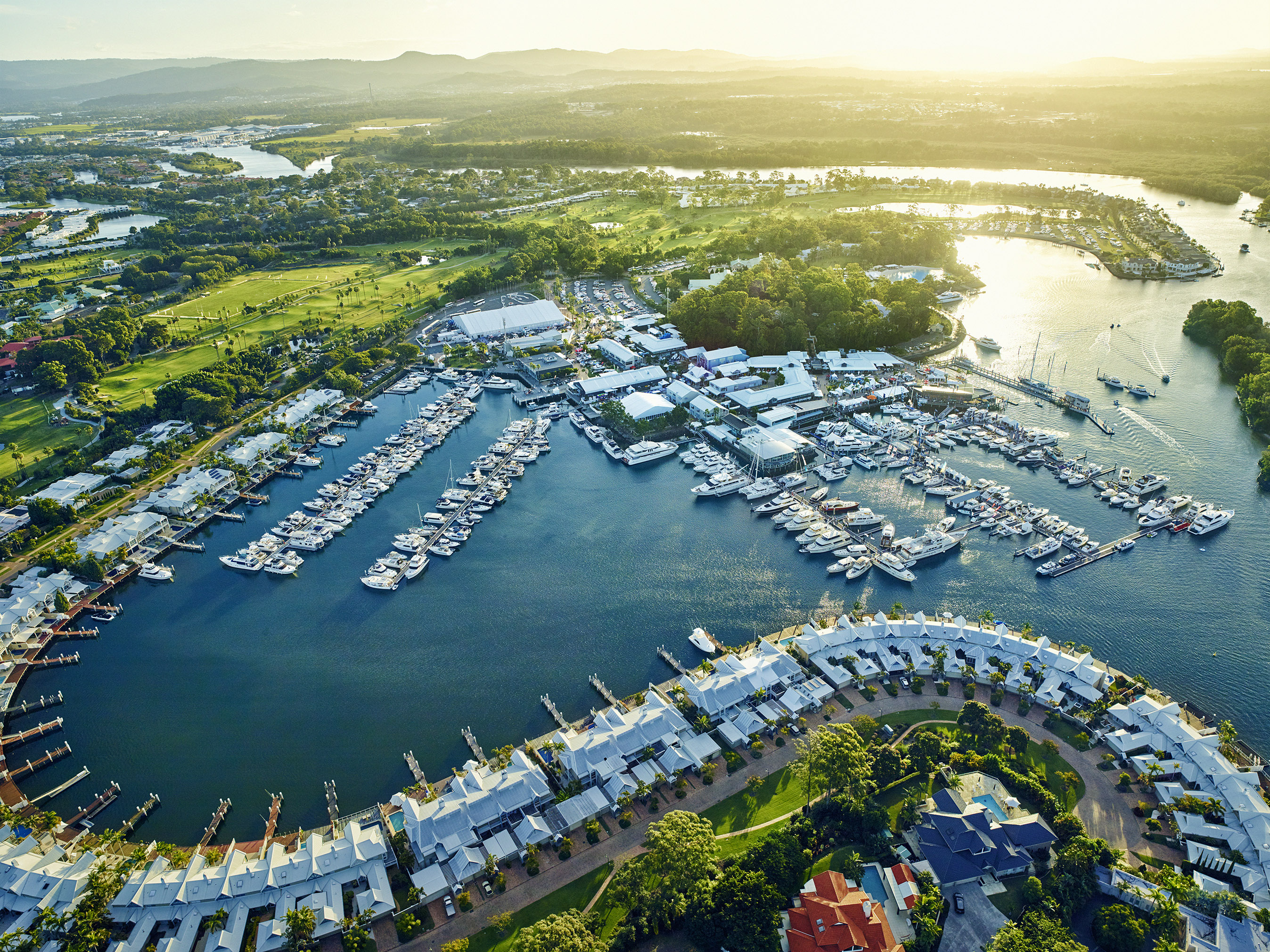 THE 30th Sanctuary Cove International Boat Show (SCIBS) starts Thursday, so if you haven't got your tickets yet you'd better hurry! There is an array of ticket and transport options available on line.
The 2018 Show will showcase and celebrate the industry's latest and greatest leading brands, with hundreds of boats and thousands of marine products on show across four action-packed days.
It's easy to get to SCIBS this year by taking advantage of free parking and an air-conditioned shuttle bus as part of the complimentary Park 'n' Ride service from Warner Bros Movie World.
Discounted tickets are available online for the milestone anniversary event, with individuals saving 20 per cent off the gate price. Purchase a one-day pass online for $20 before the Show or $25 at the gate, while families can take advantage of free admission for children under 15 years.
A promotional ticketing partnership with Queensland's largest automotive club, RACQ, will see more than 7.8 million Australia-wide auto club members able to purchase 2-for-1 tickets online (based on the gate price of $25) before the Show commences on Thursday, May 24.
SCIBS general manager Johan Hasser said it's easier than ever before for visitors to get to and from SCIBS during what will be an exciting and momentous year.
"There will be approximately 2,000 car spaces available at Movie World for visitors to utilise the free Park 'n' Ride service, which proves a popular, stress-free means of transport each year," Mr Hasser said.
"Families can enjoy a full day out at SCIBS for only $25 if they're auto club members, or $40 if they buy online, including free parking at Movie World.
"We also have on-site car parking available at the door, which isavailable to pre-purchase online along with tickets."
On the water, boat owners can drop anchor in the Coomera River and VMR will transport you to the Show for a gold coin donation.
Arrive to the Show in style, with helicopter transfers available through Gold Coast Helitours from the Marina Mirage Heliport for $100 one way or $180 return.
With more than 300 exhibitors on board, SCIBS 2018 will feature an exciting program of events in one spectacular location, with popular precincts including The Main Pavilion, the Superyacht & Marine Pavilion, The Boatyard, The Docks and Supercar Street returning, along with an extensive display of more than 170 boats on water.
Catering to all boating lifestyles, the 2018 Show will also see the introduction of the brand-new 'Sports, Leisure and Fishing Boats' precinct which will boast 5,000sqm of outdoor space dedicated entirely to trailerable craft.
There will be free, family-friendly entertainment throughout The Marine Village and on the main stage, a world of cuisine in waterfront restaurants, the popular Yamaha Supertank with angling masterclasses, Paul Burt's cooking demonstrations, educational boating seminars and workshops, and a Kids' Zone with fun activities every day.
Hundreds of Boats. Four Days of Fun. One Awesome Location. Don't miss the 2018 Sanctuary Cove International Boat Show, held from May 24 to 27 on Australia's Gold Coast.
Tickets are on sale HERE.