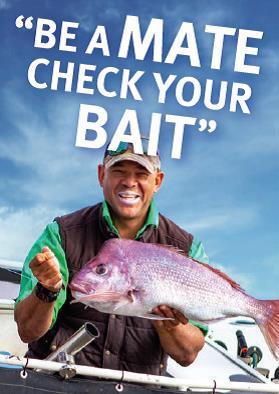 QUEENSLAND'S Department of Agriculture and Fisheries is urging anglers who are are planning on using prawns, marine worms or yabbies as bait, to either catch their own or to use the following checklist:
Is your bait Australian wild-caught from a quality bait supplier?

Using imported raw prawns as bait may introduce serious diseases into our natural waterways.

Have you put your unwanted bait and seafood in the bin?

Uncooked prawn waste could also introduce diseases into our waterways if not disposed of properly.

Are you using locally caught bait?

It is illegal to move raw prawns, worms and yabbies out of the white spot disease restricted area in South East Queensland.