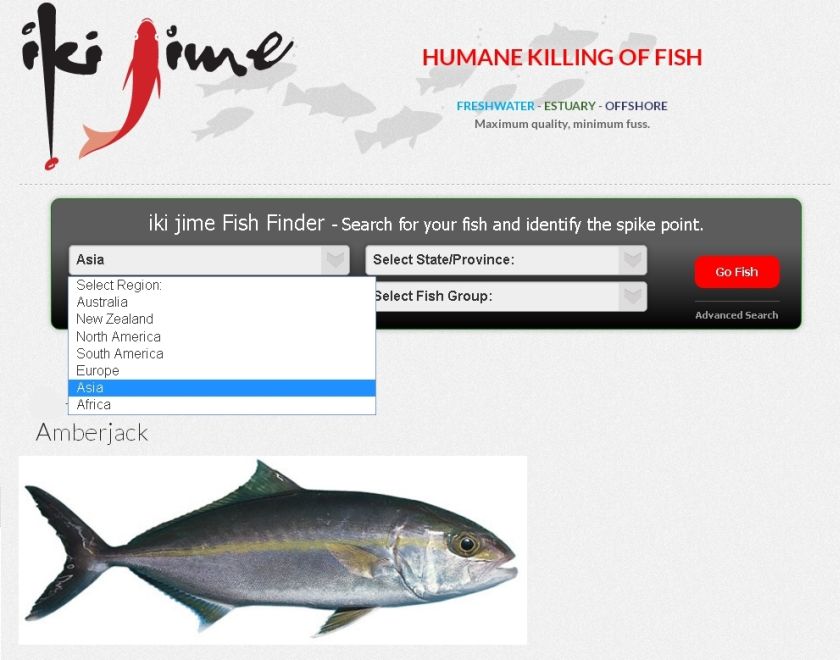 IN conjunction with the release of version 2.0 of the hugely popular Iki Jime app, Dr Ben Diggles discusses the technique of Iki Jime, the importance of animal welfare and what's new in the latest version of the app.
IN todays world there is increasing community awareness of welfare issues related to how people use and treat animals. Because of this, fish welfare is becoming more important to the fisheries and aquaculture sectors, with increased scrutiny over a range of historically accepted fishing and aquaculture practices. To address these issues and meet future fish welfare challenges that may threaten our social license to fish recreationally, several world leading educational tools have been developed in Australia to promote responsible fish handling techniques, including humane dispatch of fish retained for consumption.
Science shows that brain destruction by pithing or "ikijime" is the "best practice" method for dispatching fish. Not only is ikijime the fastest way to dispatch finfish, it results in the lowest levels of stress, which has further benefits in relation to maximizing the quality of the resulting fish product, improving its freshness, taste and shelf life.
However, fish brains are small and vary in location between species, so guidance is needed to encourage people to give ikijime a try. To fill this information void, the website www.ikijime.com and the "Iki Jime Tool" series of phone apps for iphone and android were developed to provide much needed "how to" information to help people with their ikijime technique, as well as accurate species-specific graphics and x-ray overlays showing the brain location of popular fish species targeted by Australian anglers.
Whats New?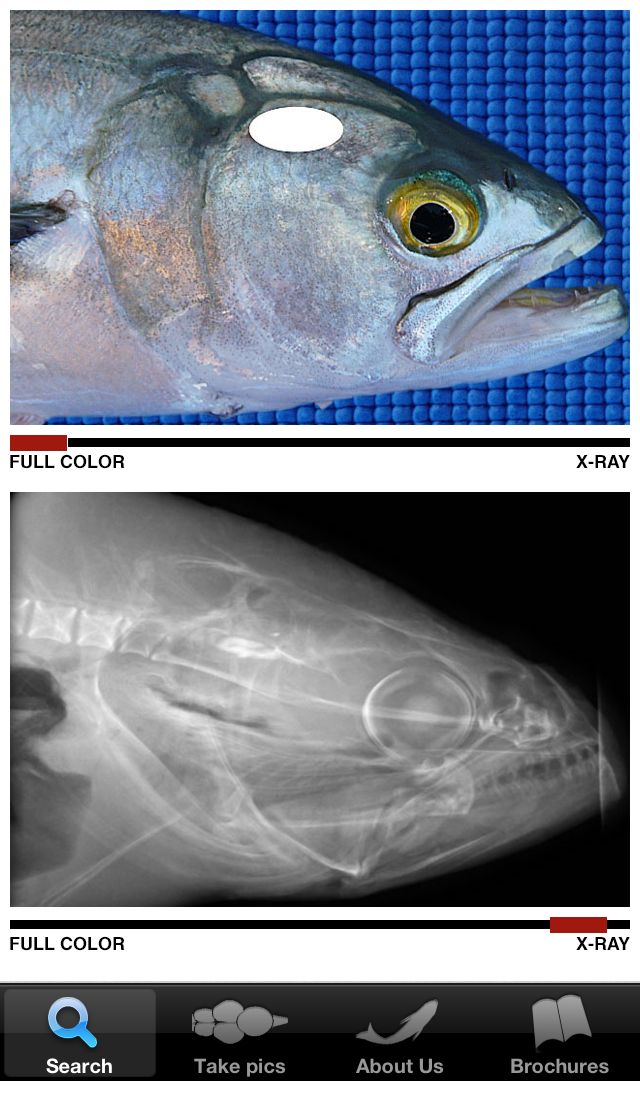 Helped with funding from the NSW Recreational Fishing Trusts, an upgrade of the www.ikijime.com website database and search engine have recently been completed, leading to development of versions 2.0 of the Iki Jime Tool series of phone apps. The website database has been expanded, now with access to cool photos and x-rays of a much wider range of fish popularly targeted by anglers not only in Australia (100 species, 38 families), but also New Zealand (27 species, 16 families), North America (53 species, 25 families), South America (40 species, 23 families), Europe (31 species, 19 families), Asia (83 species, 32 families) and Africa (65 species, 28 families).
For each fish species, helpful information on their brain location and other interesting fishy facts are provided, giving anglers the confidence to use ikijime to achieve rapid and humane brain destruction for each species. At the same time, the search method has been upgraded to improve user experience by making searching easier by allowing fishers to search for fish by region. No longer do users have to sort through long lists of fish that don't occur in their area.
At the same time the Iki Jime Tool series of phone apps have also been upgraded to assist anglers while they are on the water. The free Iki Jime Tool Lite version 2.0 allows users limited access to the online database before prompting you to purchase the full Iki Jime Tool 2.0 version, which for a token fee provides unrestricted access to the online database. If you're after the ultimate in speed and/or fishing in remote locations, try the Iki Jime Tool Extreme 2.0 version of the app, which has its own database and works in regions where there is no phone or internet coverage. After all, the best fishing spots tend to be in the most remote areas!
For all three apps, the "About Iki Jime" button contains "How-To" tips on the ikijime process. Once you know how to humanely kill your catch using the ikijime method, find your fish by using the "Search Fish" page. Select the region you are in, then the state or province, select the water type you are fishing in (freshwater, estuary or offshore), then select the relevant fish group and fish name from the dropdown list and hit "Go Fish" to access the database.
Another way to search the database is to use the Advanced (taxonomic) search option, which is useful if you know the taxonomic group or scientific names of the fish you are catching. Once you have selected your fish from the database the fishes' data page will appear with many fishy facts including alternative names, description, distribution, common and maximum sizes and more. You can then hit the x-ray button on the top right to use the very cool slide tool that shows the brain location of your fish superimposed as a white spot over easily recognised external landmarks. Stick your brain spike into the spot, the fish is instantly and humanely killed, and you have dinner!
In today's fast changing world community attitudes towards fishing are changing, so its great to see Australian anglers leading the way with their use of these innovative fish welfare tools. Good fishing over the Christmas break and as a responsible angler, make sure you keep up to date with developments in fish welfare at www.ikijime.com.