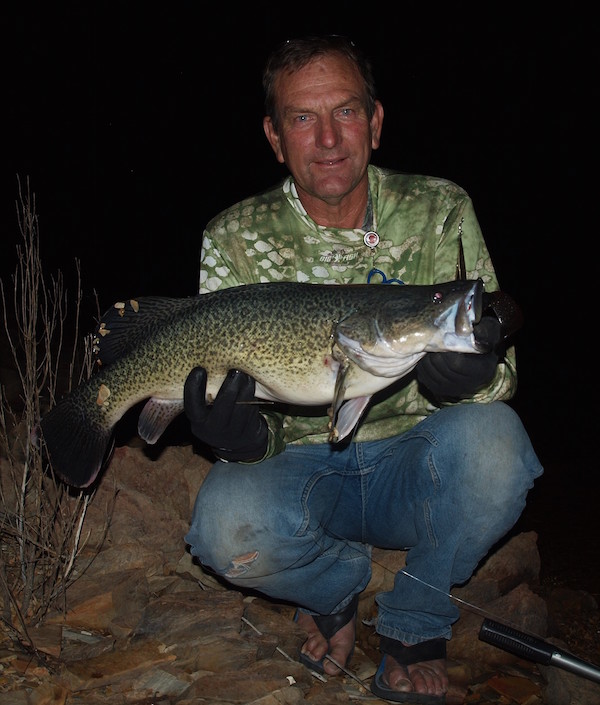 ROSS River virus cases are spiking in parts of Victoria and New South Wales this summer with the Murrumbidgee Local Health District reporting 264 cases of the mosquito-borne virus since the start of December. It's a significant increase compared to other years — there were 96 cases across New South Wales over the same period in 2015-16.
I am one of those people that mozzies and flies sand flies attack long before others around me even notice them. The heat of Summer coupled with the evenings are favourite times to fish for those native fish who use the cool of the night to actively hunt for a meal.
A big fan of BigFish shirts already I jumped at the chance to try a new Repel shirt which as the marketing says will repel 95 per cent of mosquitoes and other biting insects.
One of the worst night's this summer for mosquito attacks was an evening/night session chasing Murray cod. The mozzies were relentless, attacking all parts of the exposed body and even biting through the cotton short sleeve tee shirt I was wearing. Removing my tee shirt I put the Repel shirt on eager to see how effective it was. Straight away the through-shirt bites ceased. I was hoping the repellent in the shirt might be strong enough to provide a full zone of protection around my body but that was not the case. However, a good dose of insect repellent over the exposed skin along with the repel shirt and the mozzies were pretty well under control.
I have worn this shirt on many occasions this past spring and summer and being very vigilant of the need to protect one's self from mosquito bites and the diseases they can carry I would gladly buy these Repel shirts for the added protection these shirts offer.
I already own a few of the original BigFish shirts, and am a fan of their great designs and high UV protection and so now with the added protection of repelling up to 95 per cent of biting insects I have only become a bigger fan of this gear.
RRP $99.95
More info at bigfishgear.com