BACK in November I reported that South Australia's southern bluefin tuna season had kicked into gear early, with schools of SBT's moving into SA's known offshore tuna grounds a lot earlier than normal. At the time we were hoping it was an indication of a bumper season, but little did we know it would become the best SBT season in recent history.
Although the average size of the fish is not large, with 10-13kg fish about standard, the sheer number of schools dotted around our state, and the accessibility of these schools has ensured a bumper season for recreational anglers around SA.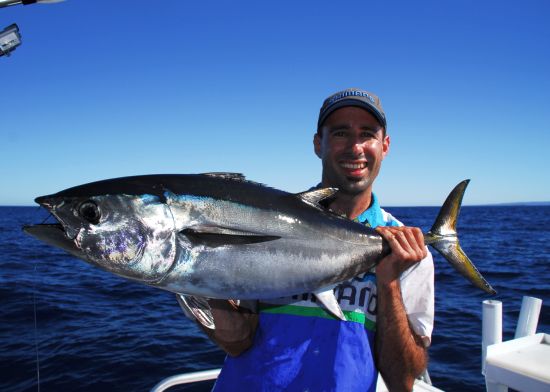 Most schools are holding over reef systems in the 30 to 60 metre depth range, and are feeding well early in the morning, and again late in the afternoon. We have sounded fish holding deep on pinnacles during the middle of the day, and have cubed them up to the back of the boat.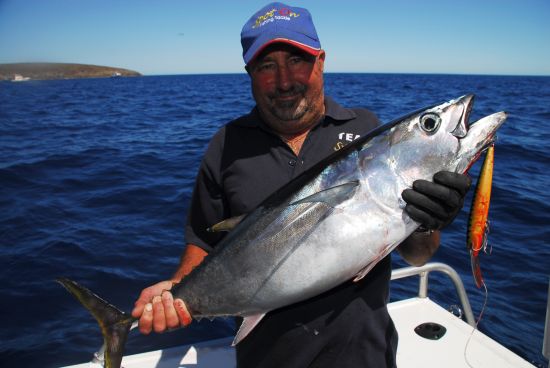 At the time of writing, schools are currently holding over most of the prominent reef systems in our state, and even within 1km of land at some locations. Exceptional grounds have included Greenly Island, Rocky Island, Point Drummond, Fishery Bay, The Cabbage Patch, Neptune Islands, Williams Island, Low Rocks, and even at The Pages and the Seven Mile Reef out from Victor Harbour, south of Adelaide. Reports are some fish have already made a showing in the South East of SA, indicating the fish are on the move.
Fish are being caught using most of the popular methods, with trolling skirts and bibbed minnows the 'mainstream' technique. We've also been enjoying jigging, flicking soft plastics and even saltwater fly fishing for lit-up bluefin – it's very cool.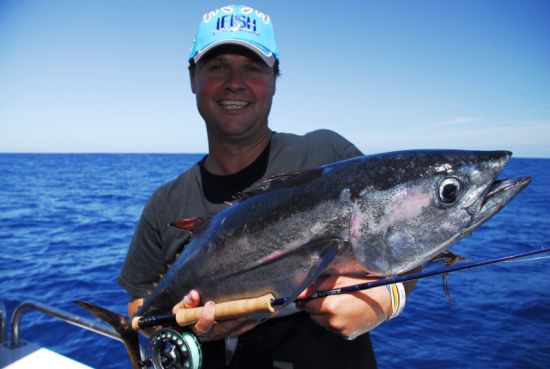 Let's hope the schools remain on our popular grounds for some time to come, so recreational fishos can continue to enjoy the spoils of this bumper season.