MANY aspects of modern Australian angling have been influenced by Asian technology. For example, jigging, popping and squidding are all based on Japanese tackle and techniques. Asian anglers, mainly from Japan and nearby Korea, have also pioneered lure design, tackle construction, line technology and the development of any number of handy gadgets and devices that Aussie fishos now incorporate into our fishing programs.
Having been lucky enough to fish with a few Japanese anglers in recent years, I've developed a healthy respect for the way these guys incorporate attention to detail and technological brilliance into their fishing. The tackle and techniques used in squidding, for instance, have been designed to ensure balance and efficiency. As I wrote in my squid article in the current issue of Fisho, the Japanese "egi" system that I and many other anglers now incorporate into our calamari catching sessions has vastly increased both catch rate and on-water enjoyment.
Being both open to and inspired by the advantages of Asian fishing techniques, my interest was piqued following a recent email from a young Sydneysider named Jay Kim. Jay, together with his mate Gabriel, is a keen exponent of Iso Fishing. Iso, pronounced "eso", is a form of active rock fishing developed by Japanese and Korean anglers who mainly target species that are very similar to our drummer and blackfish.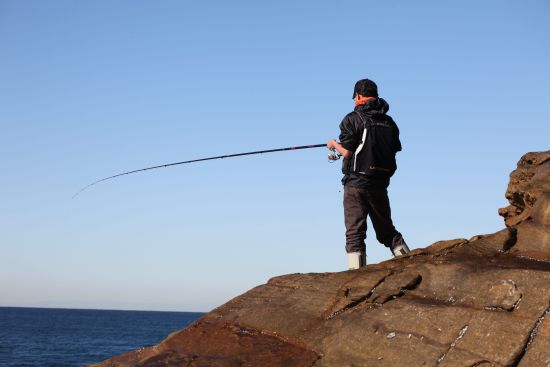 There's a whole system of tackle, techniques and accessories associated with this form of hi-tech rock fishing. Subsequent conversations and emails with Jay revealed that Iso has the potential to be the "next big thing", especially for east coast anglers who enjoy fishing ocean rocks and estuaries for blackfish, trevally, bream, drummer, salmon, tailor and even kings.
I put Jay in touch with Fisho's resident rock fishing expert John Newbery, who has a lifetime's experience fishing his beloved centrepin tackle for blackfish and pigs around Sydney's productive rock platforms. A few weeks back John organised a session with Jay and his mates and came back highly impressed with the lads' fishing skills and the gear they use. John's written a really informative article for the September issue of the magazine which I'm sure will prove interesting for any of you who may be keen to find out more about this fantastic new sportfishing option.
After listening to John's enthusiastic report on Iso, myself and Fisho assistant editor Scott Thomas took up an offer from Jay and Gabriel to join them, together with John, for a session at a rock platform near Maroubra, in Sydney's eastern suburbs, earlier this week.
The images featured here depict some of the action from our morning session. Basically, the boys scored about a dozen solid blackfish, a couple of nice drummer and got blown away by some bigger fish. I had a go and caught a nice luderick.
Jay and Gabriel, together with their mate Bryant Wong, really impressed me with their fishing skills, as well as their commitment to safety and sustainability. For example, they carefully released all unwanted or undersized fish and were meticulous about removing every scrap of rubbish from the rock platform, even so far as to picking up the tiny tag ends of mono cut off when tying on a hook. It was great to see keen young anglers (Jay and Gabriel are only 20) being so responsible and environmentally minded.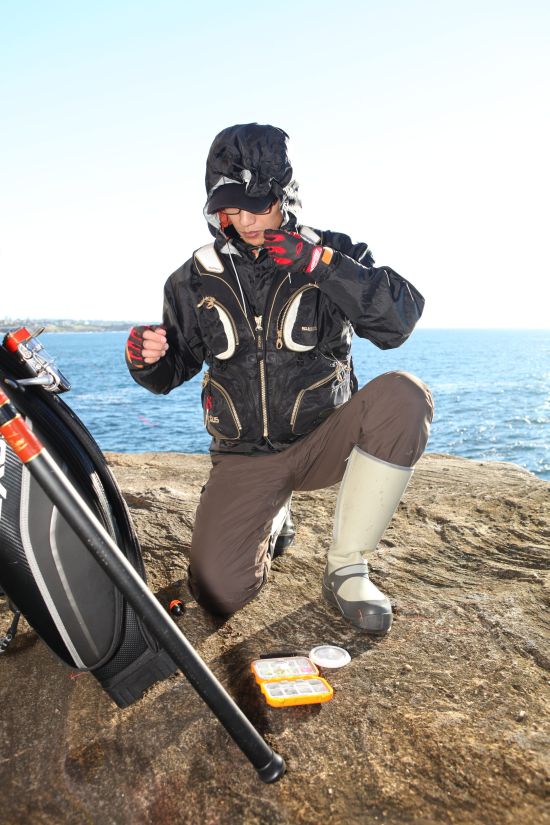 ISO tackle is innovative and quite advanced from the gear generally used on the stones.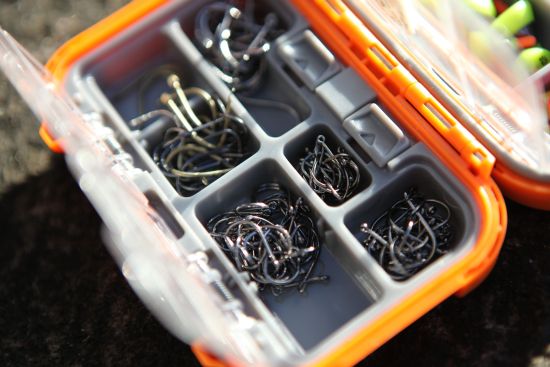 In very basic terms, Iso tackle incorporates very long telescopic rods, fancy threadline reels fitted with innovative lever brakes, floating lines, an array of specialised bobby corks, innovative terminal tackle (ie, high tech sinkers which "steer" your baits into fishy locations), purpose designed clothing (including PFDs), very nifty berley dispensing systems and some really cool landing nets. Gear from Shimano and Daiwa featured amongst the tackle used by Jay and Gabriel but there was also equipment from brands which I'd never heard of.
Using the Iso tackle requires specialist fish fighting techniques and significant attention to detail with rigging and presentation. Jay demonstrated some of the techniques, which I reckon will appeal to all the young guns out there who like to get down and dirty with their fish. Most rockhoppers know that black drummer, for instance, rank up there as one of the toughest species around, and Iso gear definitely maximises the thrill and excitement of duking it out with these pugnacious rock battlers while also giving you the best possible chance of actually landing the fish. Very cool and exciting stuff which John's article goes into far more detail about.
All up, I thought Iso fishing was bloody good fun. As I sort of expected, it proved to be an exciting and very effective way to target relatively common and prolific species. I did a lot of rock fishing in my youth and now that I've used the Iso gear I can see myself getting back into a bit of rockhopping. As with all Japanese inspired tackle, the high end Iso equipment can be quite pricey but Jay and Gabriel say that more affordable Korean tackle is also available.
There are some pretty cool vids online featuring Japanese Iso "master" Tetsuya targeting pretty big kingies on light Iso tackle, showing just how effective and powerful these seemingly flimsy rods actually are.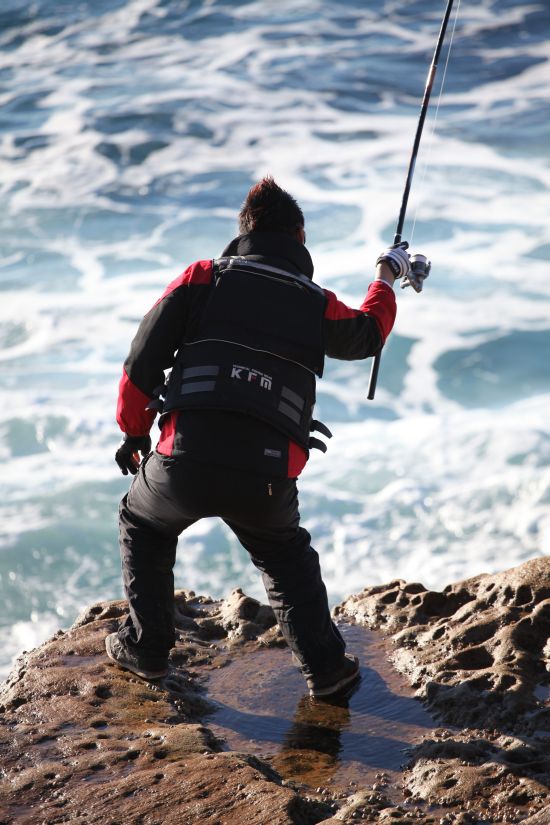 If you're interested in taking your rock fishing to the next level, check out John Newbery's Iso article in the September edition of Fisho and stay tuned for a video Scotty filmed of Jay and Gabriel in action off the Sydney stones.