Peter Garrett has promised to consult anglers before implementing any potential fishing bans in the Coral Sea and has hinted that he is not in favour of the 100 per cent closure being lobbied for by the influential US-based Pew organisation.
In an exclusive interview with Fishing World in Canberra this week, the federal Environment Minister said "recreational fishing opportunities will be given very serious consideration" before any plans about the future of Coral Sea are finalised.
Any decision on the Coral Sea would be based on the national interest, not the lobbying efforts of stakeholder groups, Garrett said. He hinted at a possible compromise between fishing interests and conservation groups by working towards what he described as a "balance point" for any future Coral Sea management plans.
"My expectation is that you need to be mindful that where there's a balance point, if it's sustained by the information and advice that you've got, then that's good governance. It's not about who has or hasn't shouted the loudest, it's coming up with the best policy solution to the issue and striking a balance where you can," Garrett said.
This stance would likely see Garrett come under fire from the Pew organisation, which has publicly stated it would not accept anything less than a 100 per cent ban on fishing in the Coral Sea. This hardline stance has alienated the US-funded anti-fishing lobby from other environmental groups such as the WWF, which advocate a more moderate approach to the Coral Sea issue.
In an effort to stave off a watering down of its no-fishing agenda, Pew has recently launched a campaign claiming that a 100 per cent ban on fishing in the Coral Sea would be cheaper and easier to manage than a multi-use system which allowed fishing in some or most of the area.
The Opposition fisheries spokesman, Senator Richard Colbeck, has questioned Garrett's impartiality over the Coral Sea issue, saying the "only people who've had any input so far are Pew". In an interview with Fisho, Colbeck said he "can't see any reason" to close the Coral Sea to carefully managed recreational fishing.
"There's no reason not to be able to continue with activities (like rec fishing) that don't have an impact on the marine environment," he said.
However, Senator Colbeck would not implicitly state that a Coalition government would reverse any ban on fishing implemented by Minister Garrett, despite repeated questioning.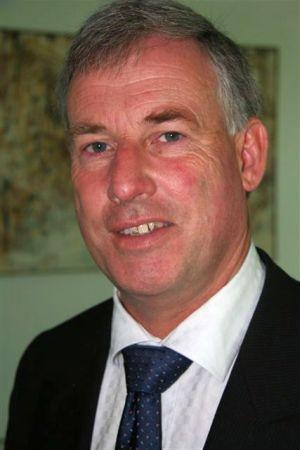 Opposition Fisheries spokesperson Senator Richard Colbeck.
During a wide-ranging interview in his Parliament House offices, Garrett said that "under overall marine planning in Commonwealth areas…recreational fishing opportunities will be given very serious consideration".
He would not be drawn on when any announcement about the Coral Sea would be made, saying he wanted to ensure "people have a really substantial opportunity to think through and understand the planning processes and give us feedback".
Both the Government and the Opposition have cautiously welcomed proactive fisheries management options such as artificial reefs, rec-only areas, catch & release only zones and restocking programs as means to "compensate" anglers for any losses in fishing grounds caused by marine parks or no-fishing zones in Commonwealth waters.
Minister Garrett was, however, coy about appearing too keen on the compensation issues, saying "we are not going to start committing ourselves to artificial reefs in areas at this point in time. That's absolutely not appropriate. What is appropriate to do is to have the best, most open and thorough consultation that we can and listen really carefully to and take notice of the views that people bring forward".
Senator Colbeck, on the other hand, was more open to the idea, saying he was "quite attracted" to the concept of artificial reefs replacing fishing areas lost to marine parks.
A transcript of the Garrett interview is available for download HERE, the Colbeck interview HERE; and an analysis and comment from Fishing World Environment Editor John Newbery HERE.