SUZUKI Marine this week held a media event at Noosa, where it launched a new range of 15 and 20hp four-stroke outboards and unveiled a new 250hp model that features Selective Rotation – a system designed for multiple engine installations.
The event, which preceded this week's dealer conference also featured the release of a limited edition white 60hp Suzuki and showcased several new products including the manufacturer's new tiller handles.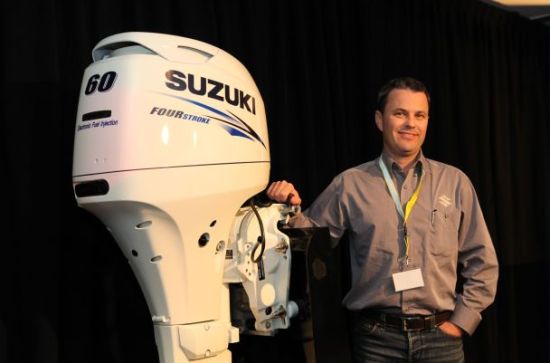 The focus of the launch was on the 15 and 20hp outboards, which Suzuki claims to be the first battery-less fuel injected outboards in their class. The new donks are designed to offer a cleaner, more fuel efficient and quick starting product. The new fuel injection system, according to Suzuki boffins, delivers these benefits while maintaining a reasonably low weight of 44kg for portability.
The 15 and 20hp outboards also feature Suzuki's Lean Burn fuel technology, which offers superior fuel economy compared with old technology outboards.
The Easy Start Recoil Starter makes starting the engine simple and claims to create "less pull" and a light recoil load.
(See video below for more on the new 15 and 20hp outboards) .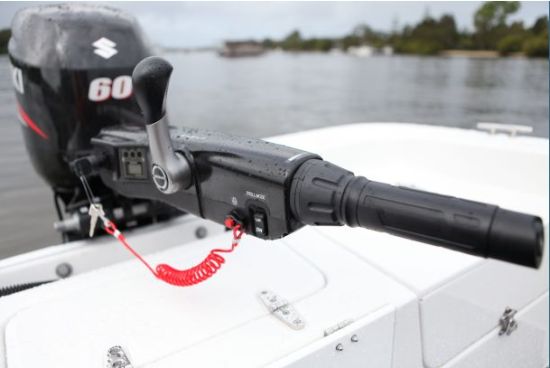 Suzuki also gave marine media a hands on demonstration of its new tiller handle. The all new tiller handle is designed for use on its DF40A – DF115 outboards. The handle now adjusts to three different positions and the shape of the shift lever has also been changed. Suzuki has also added a troll mode switch and indicator with tachometer so
that tiller handle users can take advantage of the new Suzuki Troll Mode System.
Fisho jumped on board an Anglapro tinny equipped with the new 15hp four-stroke for a hands on look at Suzuki's new innovation. Comparisons between the old and new engines showed significantly more power jumping on the plane and quite operation at idle.
Suzuki's new 250hp model features the same Selective Rotation featured on the manufacturer's 300hp announced earlier this year. Suzuki's Selective Rotation means that with dual installations, one outboard can operate in either regular or counter rotation modes and eliminates the need for two separate outboard models.